Hey, I'm just happy to be here.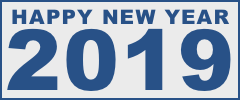 As another year folds, I'm thinking about something Bowie taught me a few years ago. Even as time grows shorter, it's never too late to do the things you dream of doing. It's never too late until it's too late.
It's been a good year for me personally though not so much for our country in my opinion. I like to believe (or at least, hope) the new year will bring some positive change in that regard.
Kim and I are doing well and I'm thankful to be here. Wishing you and yours the best in the coming year!
Comments closed.